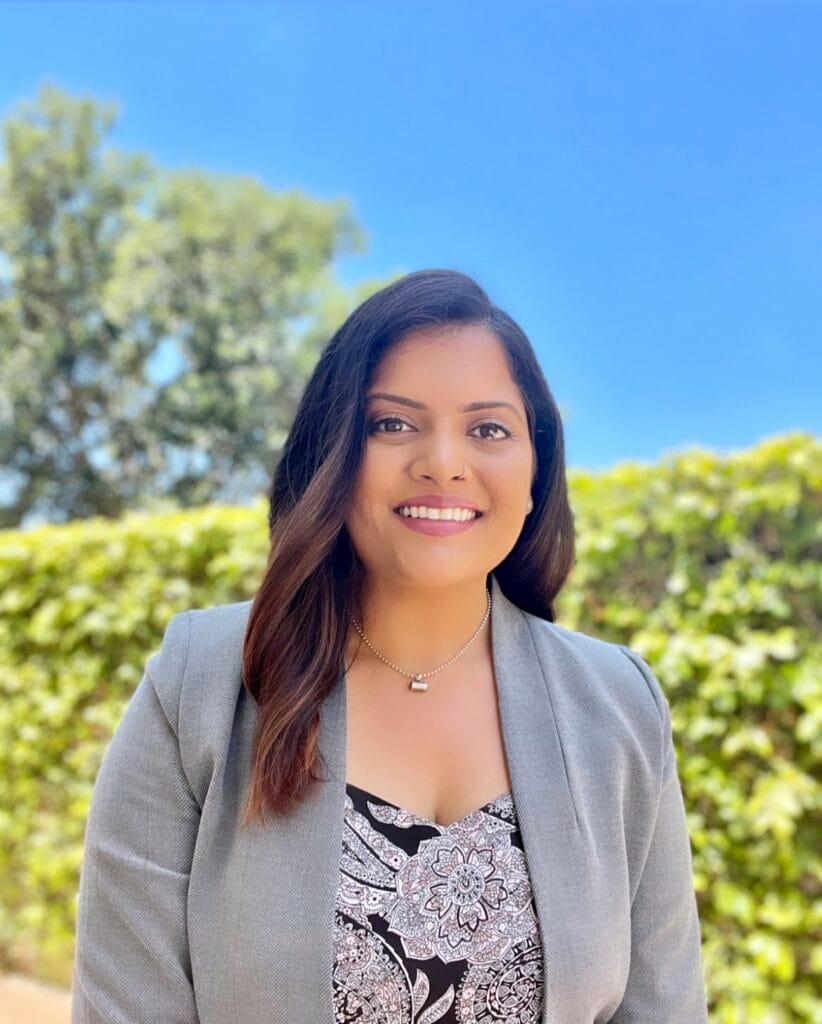 Bindiya Gordhan, OTR/L, AWC
Holistic Occupational Therapist, Intuitive Healer, Integrative Health Practitioner, Reiki Master, Ayurvedic Wellness Counselor
Our human experience can be a joyous, fulfilling and enriching experience if we are shown the right tools and choose to use them."
Bindiya Gordhan, MSOT, OTR/L
Pronounced "BEE-N-DEE-YAH"
Licensed Occupational Therapist, Ayurvedic Health & Wellness Counselor, Reiki Master www.empoweredatma.com
Receive personalized holistic coaching & treatment plans based on concepts of Mindfulness, Ayurveda, and Reiki to help unlock your inner guide and allow yourself to start living the fulfilling life you deserve!
Bindiya Gordhan is a Holistic Occupational Therapist, Intuitive Healer, Integrative Health Practitioner, Health Coach, Reiki Master, and an Ayurvedic Wellness Counselor. She provides holistic and integrative healthcare to help individuals be empowered to unlock the ultimate wisdom within to heal on all levels –mind, body, and atma (spirit). She will work with you to identifying emotional, physical, and mental blocks within yourself that are impeding you from living life to its' fullest. Her focus is to help you decrease symptoms of pain, stress, anxiety and depression while helping you feel more grounded and whole. Bindiya also focuses on diet and lifestyle, guiding you to ease any digestive hardships. Together, you will shine light on the things you love to do and find ways to remove the obstacles in your way of enjoying them. With your mind-body-spirit connection at the forefront of your time together, you will begin creating new internal programming and will feel more seen, heard, and empowered than ever before!
Bindiya is a Nationally Board and California Board Certified Occupational Therapist who received her Master's Degree in Occupational Therapy in 2010. She also has a Bachelor's degree in Biology. After some time working in traditional practice settings, she made the decision to receive her Certificate as a Holistic Occupational Therapist so she can serve her clients in ways that aligned with her beliefs. This certificate was obtained after 70+ hours of training and extensive practice on guiding various meditations and intuitive energy healing.
Bindiya also completed an intensive 600 Hour Ayurvedic Wellness Counseling Program. She is passionate about providing evidence-based therapy services and considers herself as a life-long learner. She has experience working with individuals across the life span.
Practitioners Statement
Bindiya, who is the owner of Holistic Empowered Atma Rejuvenation Therapy (H.E.A.R.T.) states, "My life's purpose is to serve, empower, and help rejuvenate the whole person –mind, body, and atma (spirit) by creating personalized treatment plans to reduce pain, stress, anxiety and depression so that my client's can flourish into their life's purpose fully self-expressed. I find joy in helping my clients take control of their own healing by sharing the knowledge I have gained about the connectedness of the universe. There is a beautiful transformation that happens when one understands how powerful their minds and bodies really are, and how each organ and symptom is part of a larger system. Our human experience can be a joyous, fulfilling and enriching experience if we are shown the right tools and choose to use them. Allow me to share the appropriate tools so you can unlock your inner wisdom to begin healing on all levels."
What is Holistic Occupational Therapy?
Occupational therapy is the only profession that helps people across the lifespan to do the things they want and need to do through the therapeutic use of daily activities (occupations). Occupational therapy practitioners enable people of all ages to live life to its fullest by helping them promote health, and prevent –or live better with –injury, illness, or disability.
Holistic occupational therapy is officially known as Complementary Health Approaches and Integrative Health (CHAIH). Below are some of the most common CHAIH interventions Bindiya uses in her Holistic Practice.
~Guided Imagery
~Vipassana (Mindfulness Meditation)
~Reiki
~Yoga
~Ayurvedic Wellness Counseling
~Energy Meditation
~Chakra Balancing
~Aromatherapy
~Intuitive Development
~Interactive Mindfulness Meditation
~Pranayama (Breathwork)